For some, it's a day like any other. For others, an opportunity to express their feelings to the people they love. Despite different perceptions, this holiday has been with us for centuries.
So how did it all start? And what did you probably never know about this holiday?
Our search for the roots of this holiday take us to ancient Rome, where the Lupercalie festival took place on this date, whereby - among other rituals - the fairer sex wrote their names on cards - which the boys then pulled out a jug, and then accompanied their "chosen" girl. Many relationships were eventually born of this tradition.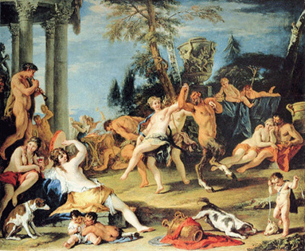 Another - and probably the most famous - historical take on the holiday dates back to the beginnings of Christianity, where we meet St. Valentine - "The Martyr of Love". Valentine was a priest who tortured on February the 14th, 269 on the orders of Emperor Claudius II. During this period, the emperor had banned the marriages of soldiers - as he believed that commitments weakened their abilities, and free soldiers were more fearless. However, Valentine defied this order and despite the ban - secretly married lovers. Another legend says that before his execution, he fell in love with the blind daughter of a prison warden, whose eyes he healed with unbound love. He left her a farewell message: "From Your Valentine". Thanks to his love, sacrifice and heroism, he became one of the most popular holy men in the Middle Ages.

The tradition of Valentine's cards as such was introduced by the French Duke Charles of Orleans, who was captured after losing a battle, and sent his wife the first "Valentine" from the Tower of London. However, the global success of the holiday did not come until as late as the 19th century with the advent of mass media.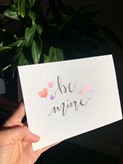 In the 20th century, the holiday celebrations took on a whole new dimension. The very essence of tradition seemed to have evaporated. Shop windows full of tasteless and tacky advertisements attack us from all sides, overshadowing the original essence of the romantic, heartfelt gesture. That is why many today associate the holiday of lovers with commerce rather than its originally beautiful essence. A great pity, of course - because love should be constantly celebrated. We also hear claims that we do not need this holiday to express how we feel. But let's be honest – do we talk to our loved ones often and clearly enough about how much we care about them? That's why it's nice that for at least one day a year, the whole world celebrates the most beautiful thing we have in life: love, and each other. Let us return to the essence of this historic holiday and remind ourselves why it was actually created. Let us bring innocence and sincerity back into it again through a gesture of pure love.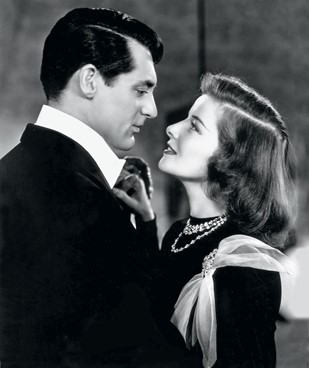 The language of love can take many forms. Be it words that tug at our hearts, or gestures in material form. And it is with the latter that we come to the rescue. You will not find any clichéd copy & paste accessories with us. A piece of our own love is embedded in every piece of jewellery from the SKVOST workshop. The quality of the materials we use in the creation (Swarovski crystals + Miyuki beads) is underpinned by the special approach to the creation of each and every piece. And since we are great lovers of romance, we have created a special Valentine's collection for you.

PS: Did you know that…
... we use hearts to express our feelings thanks to a tradition where people believed that we feel love in hearts filled with blood?
... in around 1800, people received chocolate to heal broken hearts as a recommendation from doctors? The first official Valentine's bonbon was created that year.
... each year, up to about a billion Valentine's greetings are sent, 35 million heart-shaped bonbons are sold, 189 million roses and 220,000 marriage proposals are made?
... the red rose was the favourite flower of the Goddess of Love - Venus?
... up to 15% of single American women send "Valentines" just for the feeling?
... every year, on St. Valentine's Day in Verona, Italy, over a thousand romantic letters addressed to Shakespeare's Juliet are received?
We wish you an abundance of love, and a beautiful "holiday of lovers"!
Your SKVOST